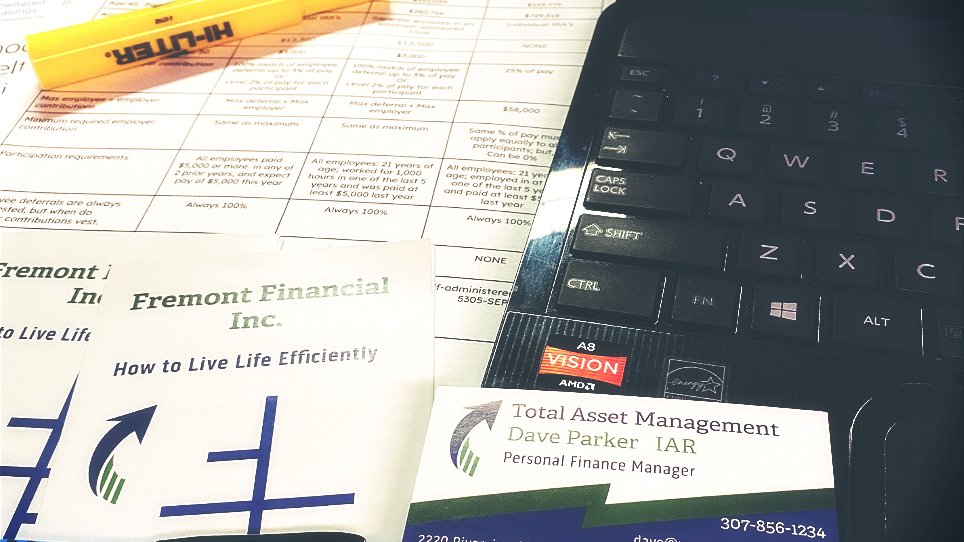 Fremont Financial, Inc.

Life


Health

Disability

Retirement

Investments



Fremont Financial Inc.
Fremont Financial specializes in the areas of individual and group benefits for health insurance, disability, investments and elder care.
Dave Parker, President and lead independent producer has been in this business for over 20 years. This agent's strength is developing tax savings solutions for his clients through the use of health and life products to meet their basic needs. Dave is one of a few select independent agents in our state that has worked with the Affordable Care Act since it began. Once a client's immediate needs are met Dave is able to develop advanced solutions to meet their investing and retirement objectives as well.
Dave believes no one person has all the answers so he coordinates the services of a team of experts he has developed from around the country including a nationally recognized CPA, an advanced actuary specializing in retirement pensions, a top estate planning lawyer and two highly experienced private investment advisory firms as well as a robo advisor. We make sure our clients have access to any of the experts that meet their needs as their plan develops resulting in a comprehensive program that is designed specifically for meeting each individual's needs.
Any agent can sell a product whether it be health insurance, a life insurance policy, annuities or other investments for retirement. People usually have a lot of things that they have purchased over time but they don't necessarily fit together or meet their objectives.
Dave makes sure that all phases of his client's

comprehensive plans

are:
Coordinated

Consistent

Completed

Well maintained
Resulting in maximum benefit to his clients. Call 307-856-1234.